.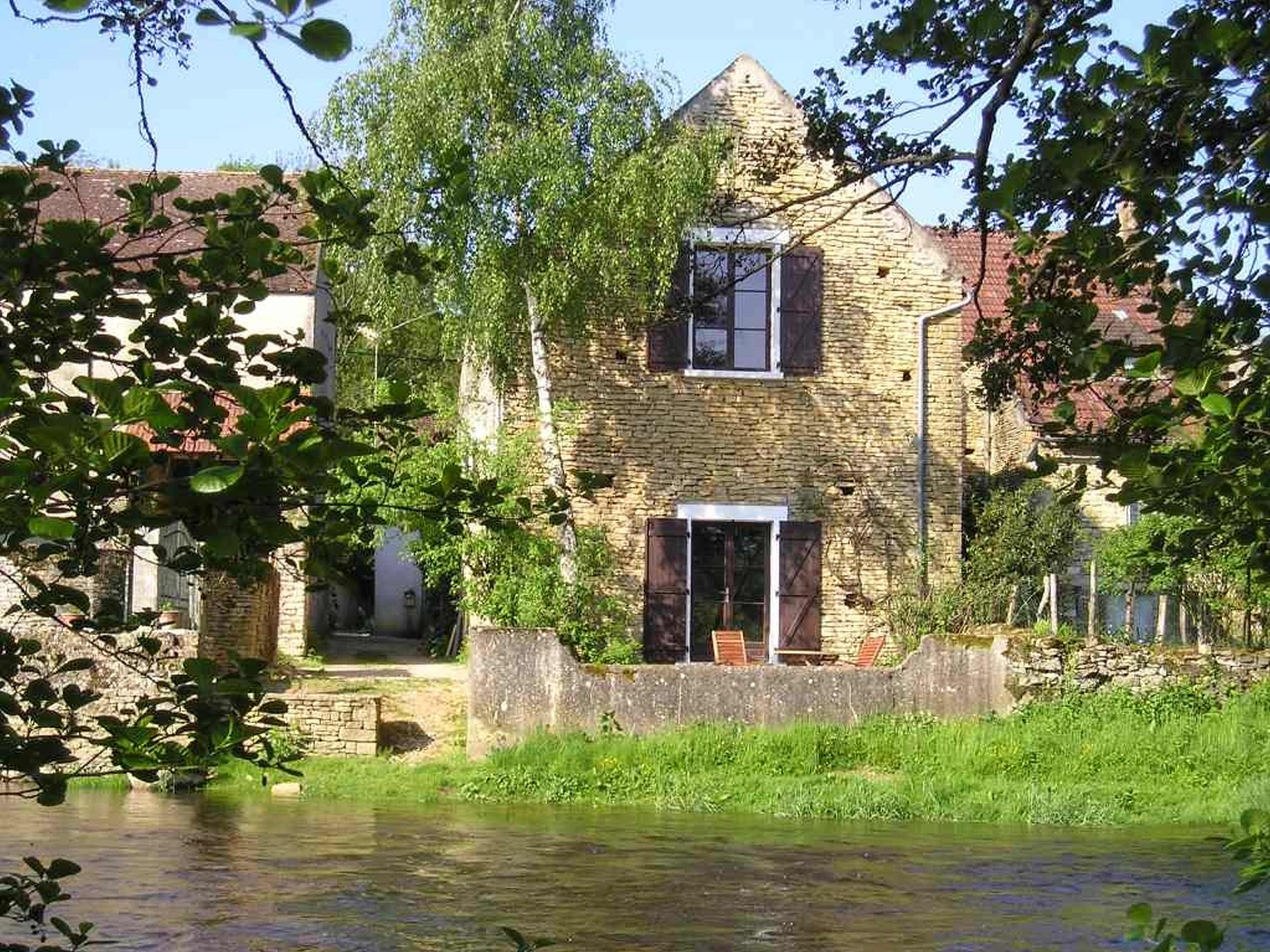 From the terrace you have a wonderful view over the river, which has been flowing here for millions of years and which in summer also gives a lot of water fun - building dams, fishing or use the available canoes.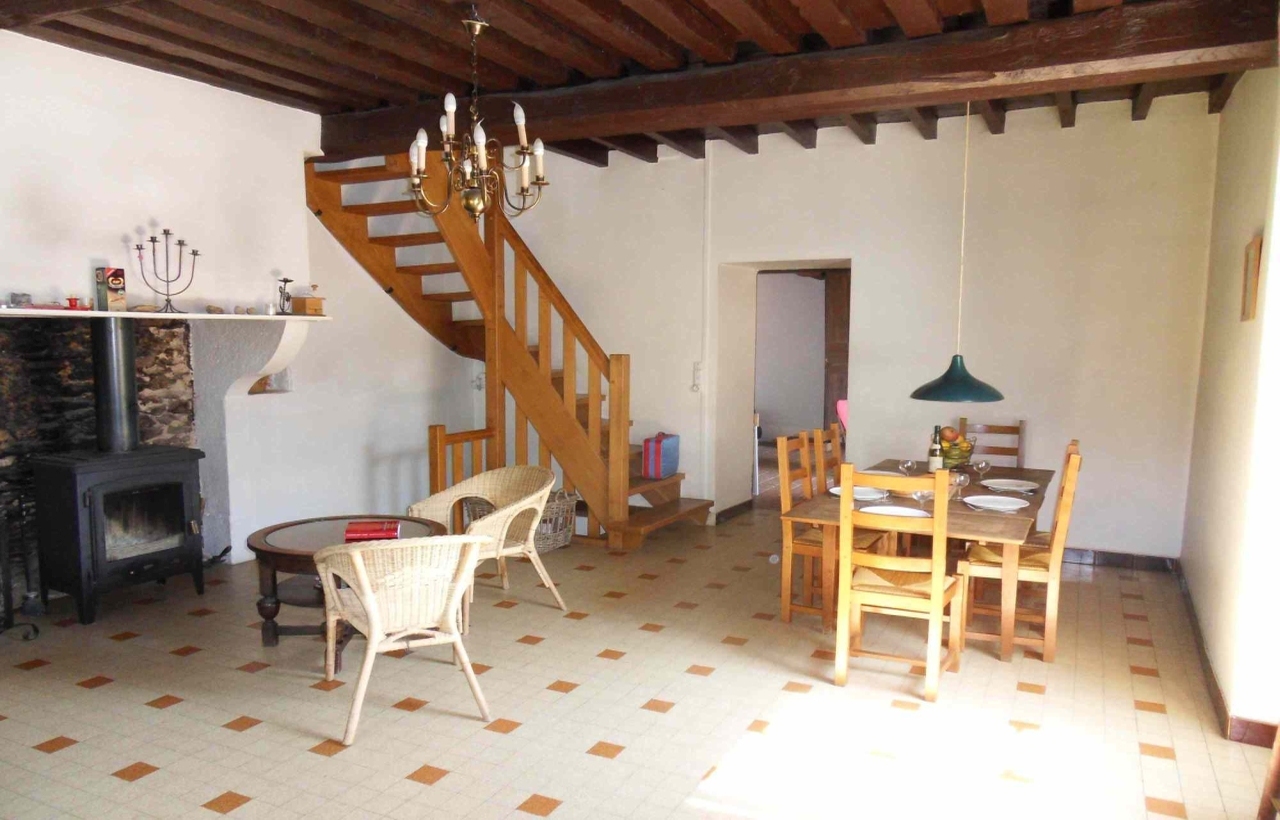 In this house once lived a peasant family. It is big enough for seven people, but also for two or only one person is it a great place to live. Outside the season it is comfortable with the wood stove. Electric heating, wifi, washing machine etc. are available.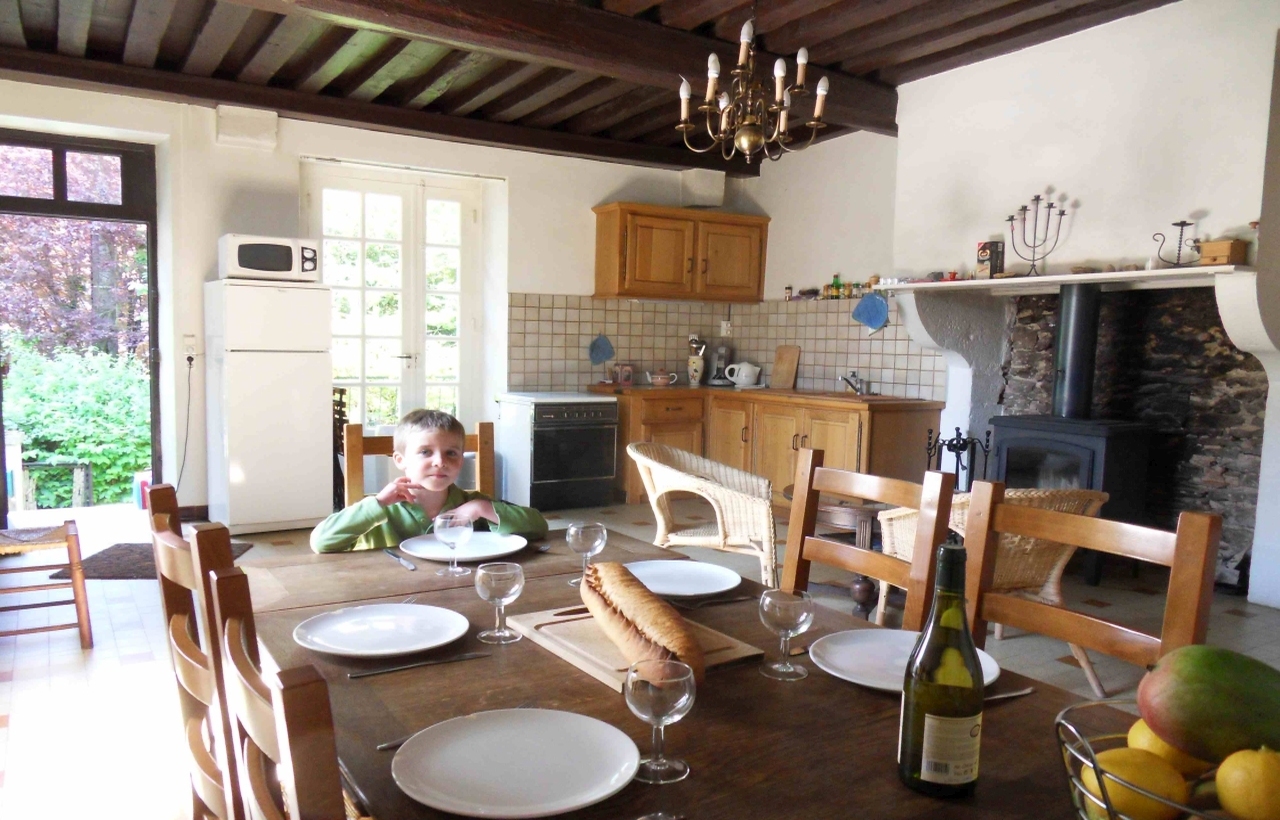 The large kitchen is a good place to linger. Extensive cooking is possible. Around the corner are a baker, a butcher and a small supermarket. The kitchen in the Grange or barn is ideal if you want to eat at the river.
.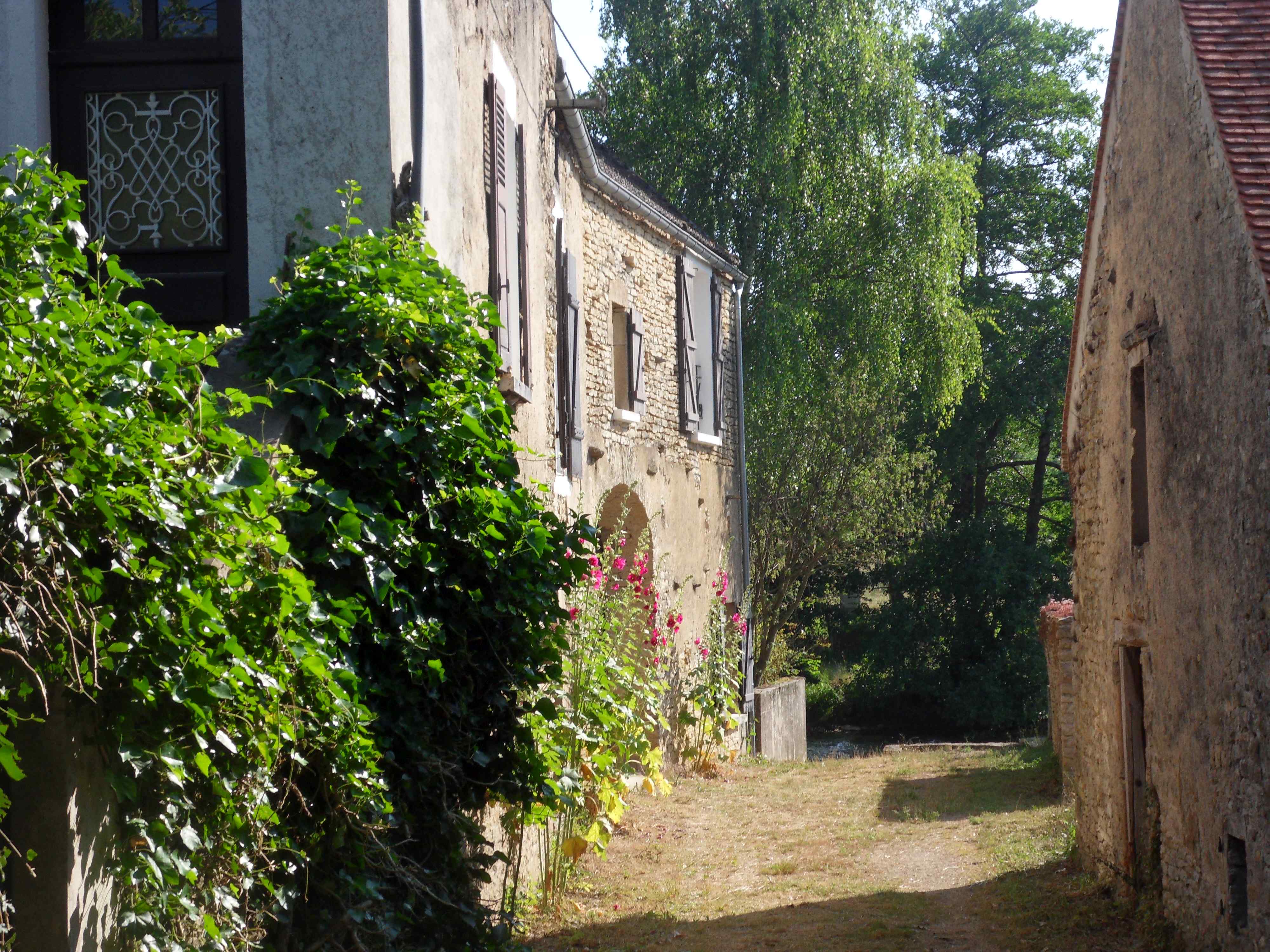 On the river is the grange or barn, which is now part of the house. On the other side of the alley there is an old water mill, which has been out of order since time immemorial. It used to be a place where farmers came and went to grind their grain.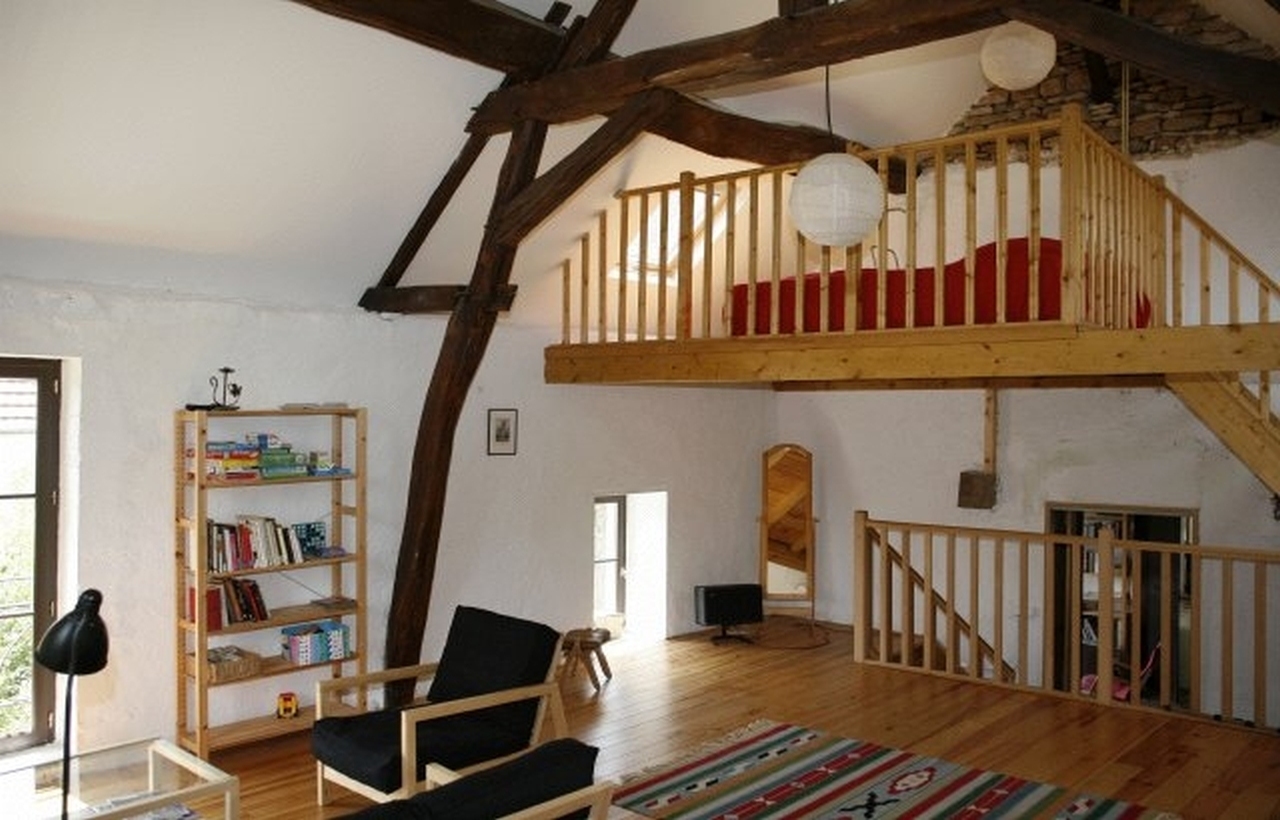 The very spacious living room upstairs offers a lovely view at the river and the country site. There is a beautiful authentic roof construction of old beams and there is a small floor, the 'sleeping loft', with a double bed.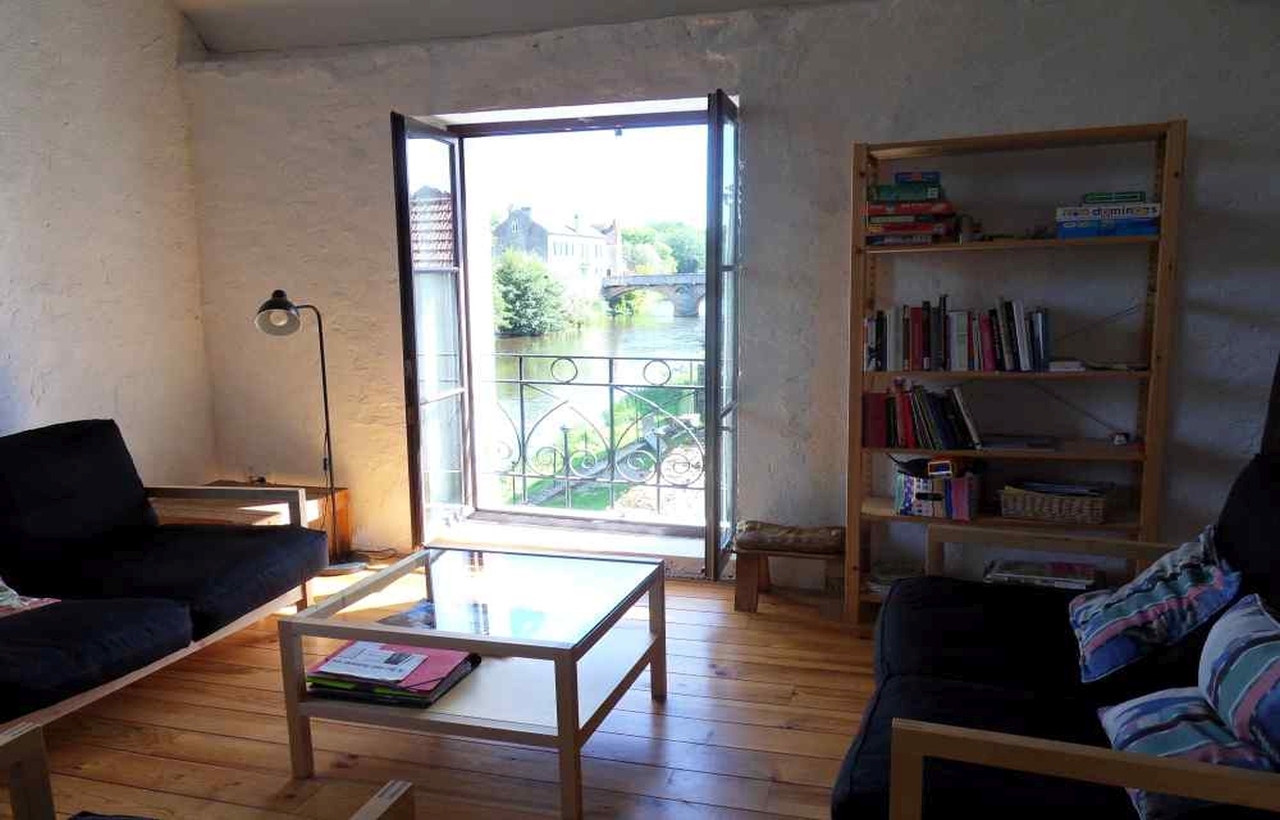 In the small living room there is an extensive collection of long-playing records (various genres). There is also a collection of books and games. For those who want to have fun in the village: there is a café and a restaurant.