.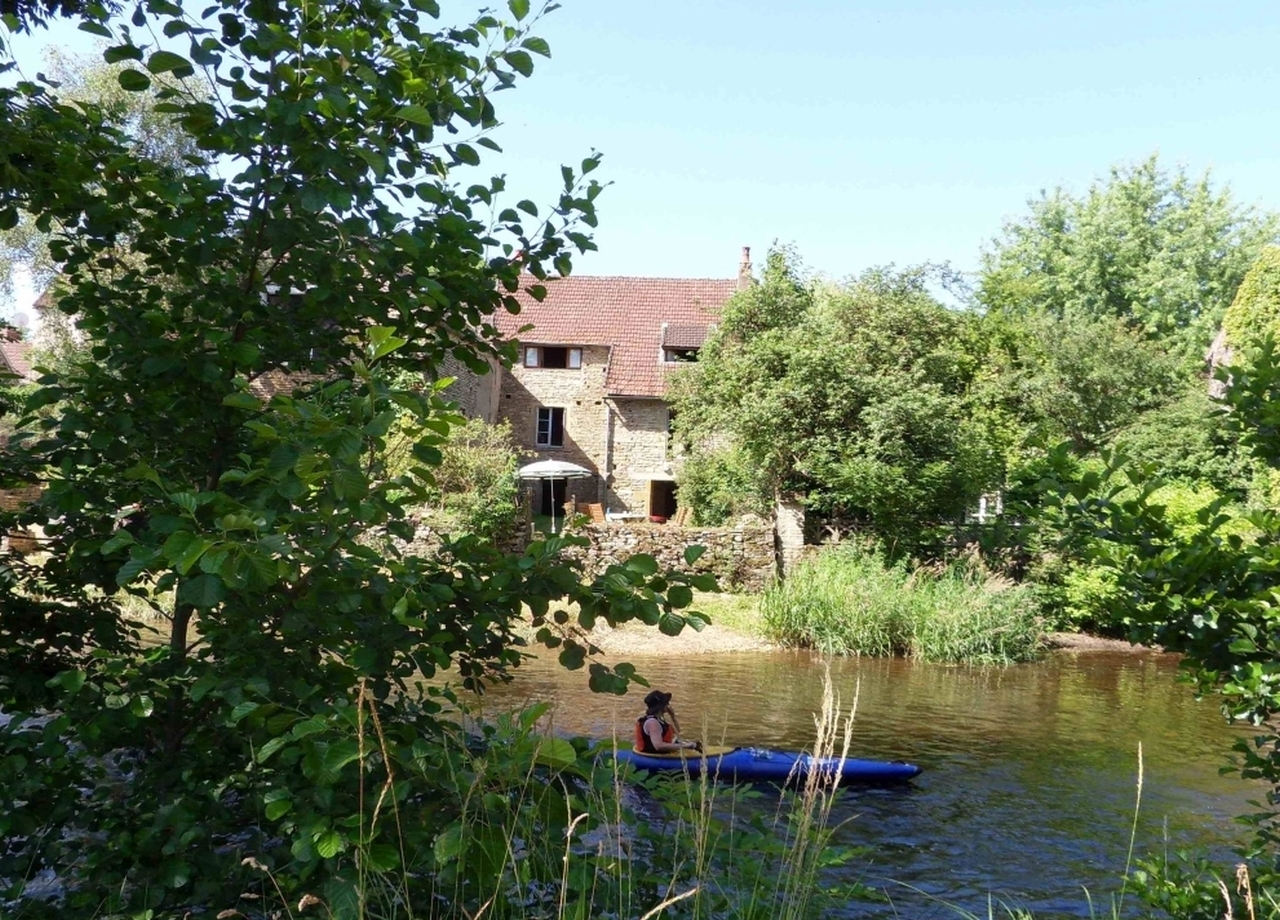 The sunny garden at the riverside of the Fisherhouse is sixteen metres deep. You have a beautiful view of the hills across with woods and meadows. There is garden furniture and a barbecue. For the tenants there are two canoes available.
In the spacious kitchen is a good place to be. The kitchen is equipped with dishwasher, oven etc. There is also wireless internet. In the summer you walk with your tray with the food through the basement or via the stairs in the back room to the garden at the river.
The 'gigajukebox' in the living room contains thousands of hours of music, and there are also books - all in different genres. In the old vaulted cellar underneath there are basins, where once the fish caught in the river swam around a bit - hence the 'Fishershaus'.
.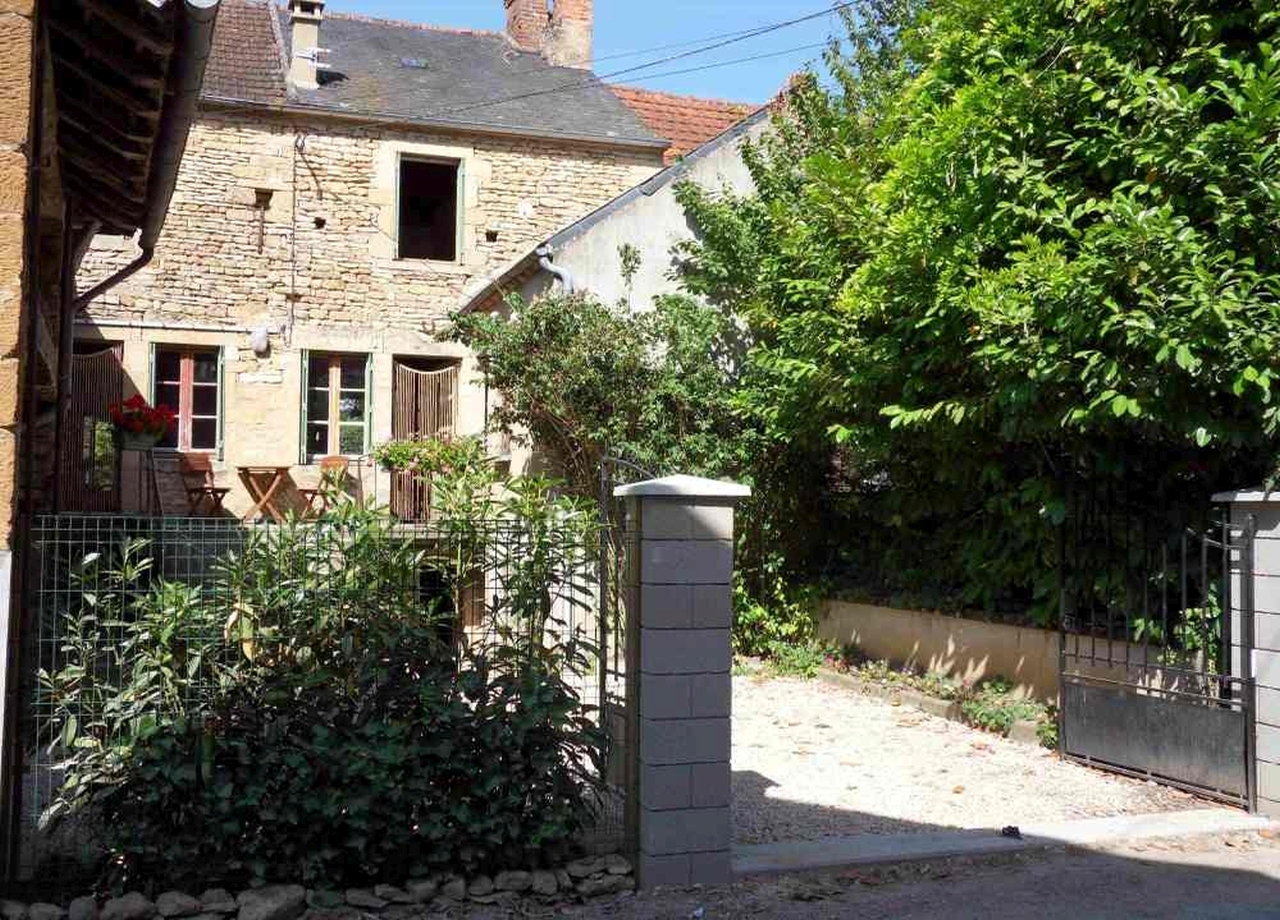 The fisherhouse has a large courtyard where you can park your car. Under a roof there is a picnic table and a swing. There are two mountain bikes available for guests to ride through the woods and meadows.
Outside the season the house is heated with electric heaters or with cosy wood stoves - enjoy the flames dancing behind the windows. For the food you can go around the corner. There is a baker, a butcher and a small supermarket.
The house breathes an authentic atmosphere: old tiled floors, massive beamed ceilings and pretty details such as fitted wardrobes and an old fireplace. There are four bedrooms and space for seven people. But you can also stay comfortable for two.